Single Bracelets - $15.00
Double Bracelets - $25.00
Ankle Bracelets - $18.00
Necklaces - $25.00
Click on Images to Enlarge
Page 1 Page 2 Page 3 ~~~~~~~~~~~~~~~~~~~~~~~~~~~~~~~~~~~~~~~
MSB-02 Single Pearl Bead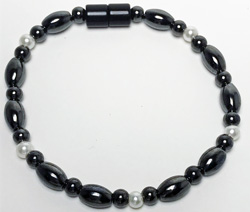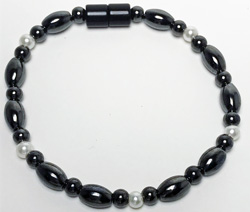 Single Pearl Bead

Single strand seed magnets, 4mm ball magnets with pearl bead.

SBMSB-02 Single Bracelet - $15.00
AKMSB-02 Ankle Bracelet - $18.00
NKMSB-02 Necklace - $25.00


~~~~~~~~~~~~~~~~~~~~~~~~~~~~~~~~~~~~~~~
MSB-03 Seed Bead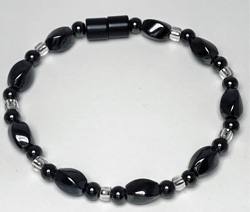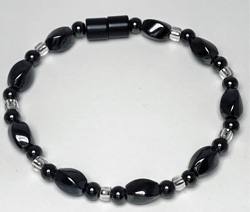 Clear Seed Bead

Single strand seed bead, twisted bead, 4mm ball magnet.
THIS IS OUR BEST SELLER!

SBMSB-03 Single Bracelet - $15.00
AKMSB-03 Ankle Bracelet - $18.00
NKMSB-03 Necklace - $25.00


~~~~~~~~~~~~~~~~~~~~~~~~~~~~~~~~~~~~~~~
MSB-04 Seed Bead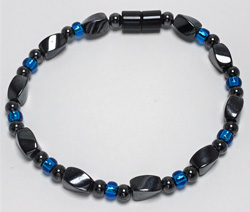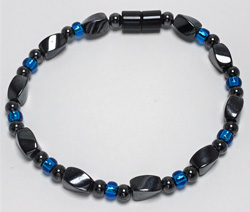 Clear Seed Bead

Seed Bead Colors

Single strand seed bead, twisted bead, 4mm ball magnet.


SBMSB-04 Single Bracelet - $15.00
AKMSB-04 Ankle Bracelet - $18.00
NKMSB-04 Necklace - $25.00


~~~~~~~~~~~~~~~~~~~~~~~~~~~~~~~~~~~~~~~
MT-01 Cats Eye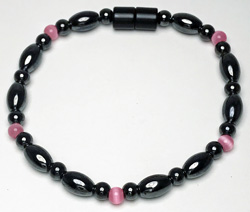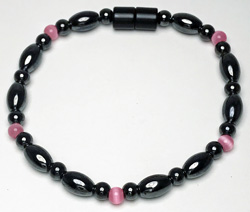 Cats Eye

Cats Eye Colors

Single strand seed, 4mm ball
magnet with 4mm cats eye.


- Favorite worn by women.

SBMT-01 Single Bracelet - $15.00
AKMT-01 Ankle Bracelet - $18.00
NKMT-01 Necklace - $25.00


~~~~~~~~~~~~~~~~~~~~~~~~~~~~~~~~~~~~~~~
MT-02 Cats Eye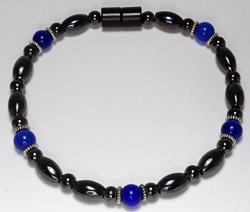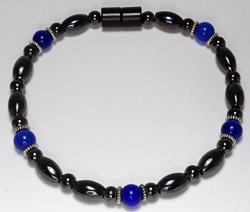 Cats Eye

Cats Eye Colors

Single strand seed, 4mm ball magnet
with silver spacers, shown with Aquamarine.

- Favorite worn by women.

SBMT-02 Single Bracelet - $15.00
AKMT-02 Ankle Bracelet - $18.00
NKMT-02 Necklace - $25.00


~~~~~~~~~~~~~~~~~~~~~~~~~~~~~~~~~~~~~~~
MR-01 Natural Polished Stones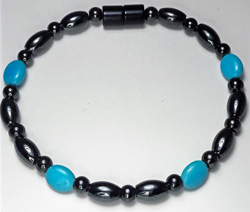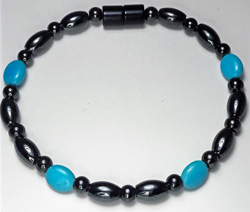 Natural Polished Stones

Single strand twists, 4mm ball magnet.
Available in Turquoise only.

SBMR-01 Single Bracelet - $15.00
AKMR-01 Ankle Bracelet - $18.00
NKMR-01 Necklace - $25.00


~~~~~~~~~~~~~~~~~~~~~~~~~~~~~~~~~~~~~~~
MP-01 Natural Puka Shells

Natural Puka Shells
Single strand 6mm barrel magnet with Puka Shells.
- Favorite worn by men.
Available in Puka Shells only.
SBMP-01 Single Bracelet - $15.00
AKMP-01 Ankle Bracelet - $18.00
NKMP-01 Necklace - $25.00

Page 1
Page 2
Page 3
Pay me securely with any major credit card or through PayPal!
Precautions
Do not Use if you:
Are Pregnant
Have an Insulin Pump
Have a Pacemaker
Have a Defibrillator
Or any other Battery operated devices
Or any other Battery operated devices The use of Magents should NOT replace treatment from a qualified Medical Professional. Any self help applications is the sole responsibility of the user.
Testimonials
After a complicated knee surgery, that put me in the hospital for a week, I recieved an ankle bracelet from you ladies. I can't be without it. Th e swelling came done dramatically. Thank-you so much- Curt F


~~~~~~~~~
After having my fingers lock for years, I purchased a mens double bracelet. By the next morning my fingers were free. Thanks a million. - John K.
~~~~~~~~~
I have had trouble with swollen ankles. I bought 2 ankle bracelets at a craft fair. Within a week the swelling has come down "Help Girls I need them made smaller".- Darlene W.
~~~~~~~~~
I took a daily migraine medicine that made me sick. I wanted to cut back on the medicine so I thought I would give a necklace a try. With the necklace I have cut way back on the meds to only a few times a month. Thank-you.- Tiffany D.
~~~~~~~~~
I was scheduled for knee surgery. I bought a double ankle bracelet. The results have been unbelievable. I cancelled the surgery. Thank so much.- Lisa S.
~~~~~~~~~
My wife purchased a necklace for me at a craft show. I have neck and shoulder problems. I'm not sure if it's all in my head but I'm in pain if I take it off. So I'm leaving it on. -Greg A.